Dental Filling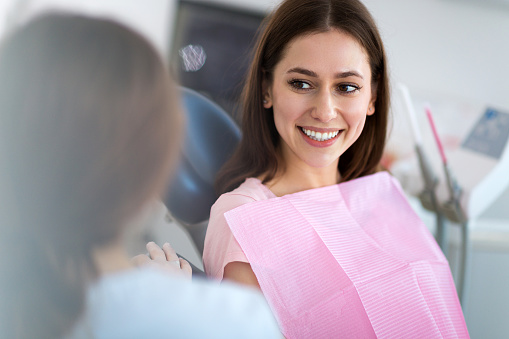 Cavities and tooth decay are some of the most common dental problems that we see here at Karl Hoffman Dentistry. One in four kids between the ages of 5 and 11 has at least one cavity. And for teenagers, that number goes up to almost half! So what can you do to protect your teeth from cavities? Today, we're going to take a look at tooth decay and tooth fillings for teens. We'll also discuss preventing cavities and when it might be time to see a dentist. So read on for all the info you need on keeping your smile healthy!


What are cavities and tooth decay?

Cavities are tiny holes that can form in your teeth. Bacteria cause them, and over time they can damage the tooth enamel and make your teeth more susceptible to decay. Tooth decay is a term used to describe the process of cavities forming in your teeth. It's one of the most common dental problems, and it can lead to serious health issues if left untreated.


Why are they a problem for teens precisely?

Teens are more likely to get cavities and tooth decay for a few reasons. First, their teeth are still growing and developing, making them more susceptible to damage. Teens are at a higher risk for cavities and tooth decay because of their behavior. They're more likely to drink sugary drinks, eat snacks throughout the day, and skip brushing. Teens who don't brush twice a day have almost three times as many cavities as those who do! This is why you need to start taking care of your teeth right away.


What types of fillings are available for teens?

There are four different kinds of tooth fillings that we can use to restore your teeth. Composite resins (or "white fillings") and glass ionomer cement (GICs) both provide a durable restoration, which means they may last you longer than other options like amalgam or gold crowns. However, some people believe GICs aren't as strong as composite resin and don't last as long on the front six uppers and lower anterior teeth. These two materials also look very natural because they mimic your actual enamel color! Amalgams contain mercury, silver, tin, and copper, which creates a soft filling that's easy to shape. These fillings also have the lowest cost of all four types, but they can cause dark stains on your teeth over time.


How teens can prevent cavities and tooth decay

The best way to prevent cavities and tooth decay is by practicing good oral hygiene. This means brushing your teeth twice a day for two minutes, using fluoride toothpaste, and flossing once daily. It's also important to visit your dentist for regular checkups and dental cleanings. During these appointments, we can monitor the health of your teeth and gums and make sure that you're taking proper care of them at home. Diet also plays a role in preventing cavities and tooth decay. Limiting the number of sugary drinks and snacks you eat will help to keep your teeth healthy.

If you have any questions, our professionals at Karl Hoffman Dentistry will happily assist you. Also, if you get any concerns about taking care of your teeth after a filling has been placed, be sure to ask us via 360-539-3429! We can help you ensure that your restoration lasts as long as possible.