Restorative Dentistry


Lacey, WA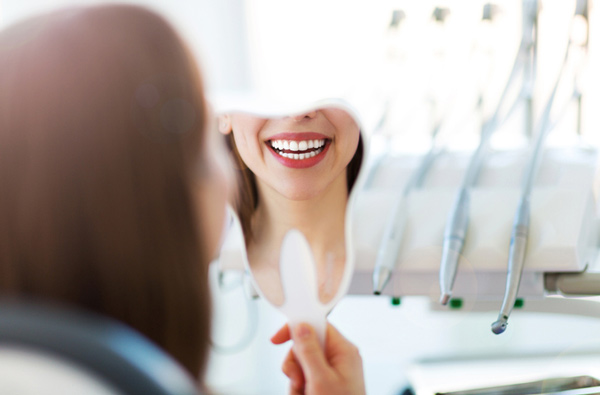 Restorative dentistry works to replace or repair a missing or damaged tooth. The procedure may include root canal treatment, dental implants, dental crowns, or dental bridges. Our dentists perform restorative dentistry to ensure your teeth are functioning correctly and restore the beauty of your teeth. If you require any restorative dental procedure, ensure you visit our qualified dental team at Karl Hoffman Dentistry. We will take you through the entire process and help you understand the advantages of each procedure. The following are the common types of dental restorations we perform at our clinic.


Dental Filling

Bacteria can progressively eat away the protective layer of your teeth, and enamel, leaving behind a hole or cavity. A small cavity is repaired using dental fillings. Our dentists remove the infected or decayed tissues in your mouth and fill them with a filling material.


Dental Crowns

A dental crown is the best option to hide defects in your teeth. It is a protective cap that conceals discolored, cracked, or damaged teeth. Our dentists alter your tooth's shape so the crown can fit over the surface without leaving behind gaps.


Dental Bridges

A dental bridge is used to replace one or many missing teeth. The bridge is attached to crowns on each side. It is bonded to the site of missing teeth, and crowns are fitted to act as your artificial teeth.


Dental Implant

A dental implant is a screw-like post attached to your gums to act as the roots of the artificial teeth. A dental crown is attached to the implants and offers the same functionality and benefits as your natural teeth. They provide lifetime solutions for your missing teeth.


Inlays and Onlays

A dental filling might not offer the best solution when a cavity is big. In this circumstance, our dentist will recommend inlays and onlays. Inlays cover the hole of your teeth, and an onlay replaces the tips or cusps of your teeth.


Tooth Extraction

Tooth extraction is the best remedy for severely damaged teeth. If the teeth are too damaged to be repaired, our dentists will extract them and replace them with artificial ones.


Full Mouth Reconstruction

The full mouth reconstruction method involves rebuilding your mouth and replacing all teeth. It helps improve the function and health of your mouth. You are a good candidate for this restorative dental procedure if you have severe tooth decay or TMJ disorders.


Root Canal Treatment

Root canal treatment is a treatment option for infections in the pulp of your teeth. Any condition of the pulp can cause pain and sensitivity. The procedure involves the removal of diseased tissues and nerves. Thorough cleaning and disinfection are also conducted. Later, we fill the canals and seal them to prevent further infections. The procedure is comfortable and helps alleviate pain and sensitivity while conserving your natural teeth from extraction.

If you have missing, sensitive, damaged, or decayed teeth, ensure you visit us at Karl Hoffman Dentistry. We will help restore the aesthetics, function, and health of your teeth. Ensure you address a dental issue before it develops into further problems. You can also contact us at 360-539-3429, and feel free to ask questions about our dental restorative services.