Full Mouth Reconstruction

Lacey, WA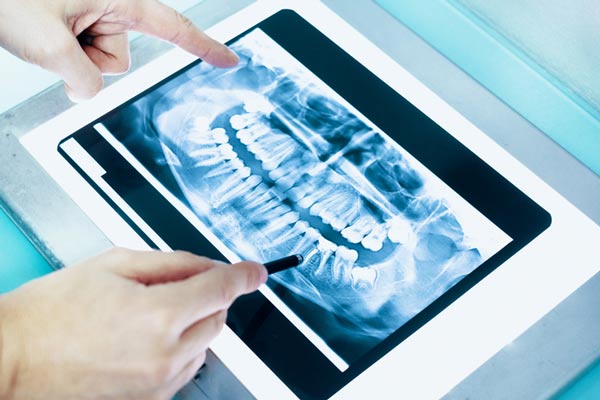 Sometimes patients walk into our Karl Hoffman Dentistry offices with several dental issues and this requires a full mouth reconstruction. There are multiple dental procedures aimed at restoring the normal functions and aesthetic qualities of various parts of a patient's mouth. We can use a combination of various restorations including dental bridges, dental crowns, , dental veneers and dental fillings in a reconstruction procedure. We may also apply a combination of various dental specialties, from oral surgery to periodontics (working with the gums), orthodontics (the moving parts of the mouth), and endodontics (involving the tooth pulp).

Mouth reconstruction restores extensive damages caused by various factors such as poor oral care, accidents, aging, and health ailments. A full mouth reconstruction procedure can restore your oral health.


Who Needs Mouth Reconstruction?

We may recommend mouth reconstruction procedures that entail the restoration of the teeth, gums, and the jaw to patients whose mouth has been extensively damaged by dental trauma or neglected oral health. Extensive dental damage from heavy use of tobacco and alcohol may also require full mouth reconstruction.

We may also recommend mouth reconstruction for patients with several cracked or broken teeth, severely worn teeth resulting from extreme acid erosion or teeth grinding. Patients experiencing a combination of these dental problems need holistic dental restoration.

Another group of patients who may need mouth reconstruction are those with genetic defects that affect their dentition, such as amelogenesis – anomalous enamel formations, and ectodermal dysplasia – the abnormal development of various body organs including the skin, hair, nails, and teeth. In other cases, we may recommend mouth reconstruction to patients with certain conditions that are detrimental to oral health, especially those with autoimmune diseases.


Preparing for a Full Mouth Reconstruction Procedure

To determine the extent of damage your dentition has sustained, we'll examine your teeth using tools such as x-rays, photography, and impressions of your upper and lower dentitions. We'll then put together a schema for a mouth reconstruction surgery based on several factors.

For instance, issues like cavities, tooth wear, short or long teeth, or tooth cracks will require restorations like veneers, crowns, bridges, implants, or inlays and onlays If you're grappling with advanced levels of gum infection and bone density irregularities, we might incorporate treatments like scaling and root planing to remedy periodontal disease. We'll also look keenly into occlusal changes and orthodontic issues that may cause difficulties with biting or chewing.

Other important factors include aesthetics, which is the color, shape, and proportion of your teeth and their alignment with the gums, lips and mouth, as well as age-related health implications.


What to Expect from a Mouth Reconstruction Procedure

A full mouth rehabilitation procedure at our Karl Hoffman Dentistry office usually entails procedures like deep cleaning, bone grafting to prop up jawbones, dental implants to replace damaged teeth, crown lengthening, orthognathic surgery, gum contouring for enhanced aesthetics, and a whole lot more. Call us today at 360-539-3429 and let's determine the best mouth reconstruction plan that will provide you with well-rounded oral health and an impeccable smile.